The following information is taken directly from the BBC Two Springwatch Gardenwatch website….. our gardens are tiny in Orchard Park, but if we all did something to help wildlife – even those with a balcony can help – then the total wildlife friendly area would be significant.
As our towns and cities sprawl out into the countryside, our gardens are becoming more and more vital as wildlife reserves of the future. We want to map the resources available for wildlife in gardens up and down the country, and find out which wild visitors they attract.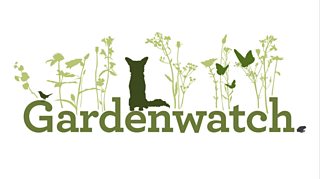 We also want to find out what our gardens are lacking and how we can improve them for nature. And this is where you at home play the most important role…
This year we're teaming up with the British Trust for Ornithology and the Open University for our biggest citizen science project ever – Gardenwatch!
Follow the links below to complete each of our four missions and help to build a better future for the UK's wildlife!
The Gardenwatch Missions
We need your help to map the resources available to wildlife in gardens and other outdoor spaces up and down the country. Take part to help us discover the collective importance of garden habitats for the animals that live alongside us.
Earthworms and other ground-dwelling invertebrates are an essential part of the diet of many birds and mammals. We need your help to count soil invertebrates, so we can work out how abundant this vital food source is in different garden habitats.
Gardens are vital for birds in spring because they provide the resources they need to breed (including food, shelter, water and nesting sites). We need your help to record what birds are doing, so we can find out how they benefit from garden habitats at this critical time of year.
Mammals are often elusive night-time visitors to our gardens. We need your help to find out how much these often under-recorded animals use gardens and to understand which resources are most important for their survival.
Our Gardenwatch Partner Organisations

The British Trust for Ornithology (BTO) is a UK charity that focuses on understanding birds and, in particular, how and why bird populations are changing. Find out more about their brilliant work here.

The Open University, celebrating its 50th birthday throughout 2019, is the leading the way in flexible, innovative teaching and world-leading research. Find our more here.